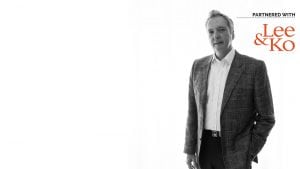 Global Risk Insurance
Insurance, if used properly, is a great tool to shift legal risk or exposure to another entity (i.e., the insurance provider). Many companies fail to adequately consider insurance options, cover risk, or consider appropriate insurance tools that can shift or transfer risk of loss, litigation, or claims. A proper legal risk management program needs to adequately address these issues and to consider the insurability of risk. Insurance, if properly used, can be a great LRM tool. It all starts with a risk assessment such as set forth below.
1 Insurance Considerations: Risk Assessment
Conduct a risk assessment to create a business risk profile to identify factors that have the greatest financial impact, then integrate appropriate risk transfer strategies to
• stabilize insurance costs,
• mitigate extraordinary financial impact,
• ensure cost effective protection against catastrophic losses,
• leverage risk bearing capital, and
• Optimize tax and accounting issues.
Conduct an analysis of current coverage, amounts, deductibles, and excess. Consider custom-designed protection programs by product line (e.g., televisions, automobiles, or microwave ovens).
Evaluate product recall insurance. Is it necessary? If necessary, investigate establishment of a captive insurance company. What about geo-political risk? Consider insurance options.
2 Historical Data
It should be noted that companies use insurance as a risk mitigation or transfer tool and that they manage insurance programs differently than the average consumer. When developing a risk assessment of insurance considerations, data is extremely important when considering a probability or a risk-related event. The collection of relevant data will determine what kind of insurance policies can be obtained, the price, and even the availability of certain insurance programs. How far back a company can go historically to obtain data determines the potential risks a company faces and, therefore, what insurance program and provider is available as well as the costs involved.
When looking at risk insurance programs, the first question that should be asked by the company is whether it has accurate data. Does it have a good risk management information system in place? If not, does its insurance broker or provider have one? Or maybe the insurance broker or provider can help develop one. Accurate data leads to the right risk management strategy and the right insurance program. Lack of data makes it harder to have an accurate picture as to the risks involved and, therefore, harder to develop the appropriate insurance strategy and program. It is necessary to obtain accurate historical data if at all possible.
3 Coverage
The main reason that companies make extensive use of insurance coverage is to diversify and shift risk through use of business-related insurance. Insurance, if properly used and maintained can be a major risk management tool. A major issue facing companies when trying to insure legal risk is the insurability of the risk. In essence, the cost of insuring the risk may be too great to justify the particular form of risk insurance. So when a risk assessment identifies a business risk, not only does the company need to determine if insurance coverage exists to cover the risk, but whether the cost of such insurance justifies its acquisition. Many manufacturing companies will not purchase product recall insurance or similar insurance because of its expense. Some manufacturing companies or organizations will not even purchase credit insurance because of its expense. Therefore, a company or corporation must pay attention to costs and consider methods to reduce the cost of insurance.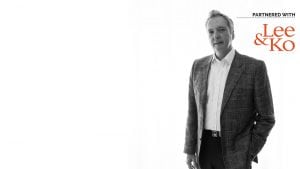 As companies begin to dig out of the current pandemic and consider or re-evaluate business continuity plans, it is time for in-house counsel, risk managers and CLOs to consider ways in which to mitigate risks, including legal, operational and corporate. Here are a few considerations when contemplating risk assessments:
1. Conduct an Insurance Risk Assessment
i. Conduct a risk assessment of insurance policies. Such an assessment must be conducted to create a business risk profile to identify factors that have the greatest financial impact on the company as well as to identify appropriate risk transfer strategies to:
a) Stabilize insurance costs;
b) Mitigate extraordinary financial impact;
c) Ensure cost effective protection against catastrophic losses;
d) Optimize tax and accounting issues.
ii. Conduct an analysis of current coverage, amounts, deductibles, excess.
iii. Evaluate all insurance policies and insurance companies- coverage, costs, etc.
iv. Investigate establishment of captive insurance company.
v. Review insurance brokers to determine if the right programs are being put out to bid
vi. A review of all claims should be performed
2. Review Litigation Considerations of the Company and /or its Foreign Business Operations or Subsidiaries:
i. Affiliated companies or subsidiaries can be named as defendants. These companies will need coordination of defense and discovery matters. How do the companies handle this?
ii. Consider jurisdiction over foreign entities, including the parent entity.
a) Jurisdiction Issues
b) Maintaining Corporate Compliance
iii. Litigation Respecting Same Products in Multiple Jurisdictions-issue for electronics companies and home appliance manufacturers
iv. Insurance coverage-is it adequate? Has it been reviewed?
v. Litigation issues must be reviewed such as:
a) Coordinating billing from local counsel.
b) Insurance coverage notices and claims and updating carriers.
c) Budgeting for cases.
vi. Currently, many large US companies and subsidiaries of non-US based companies have numerous insurance related lawsuits involving class actions, product liability claims, bankruptcies, employment cases and antitrust and regulatory issues. These should be reviewed.
a) Product Liability Actions
b) Patent Actions
c) Regulatory Proceedings and Investigation
d) Commercial Disputes
e) Product Liability Costs
3. Consider Typical Legal Theories on which a Plaintiff May Base a Products Liability Claim and Class Actions In US and Elsewhere:
i. Breach of Express Warranty.
ii. Breach of Implied Warranty.
iii. Negligence.
iv. Strict Liability.
v. Deceptive and Unfair Trade Practices ("DUTP").
vi. Consumer Class Actions
4. TO ADEQUATELY PROTECT AND DEFEND AND MITIGATE THE RISK OF A COMPANY AND ITS U.S. AND FOREIGN SUBSIDIARIES, NUMEROUS PROCESSES AND PROCEDURES SHOULD BE IMPLEMENTED AND REVIEWED BY LEGAL COUNSEL AND/OR RISK MANAGERS. SUCH PROCESS GOALS ARE:
i. Product Risk Management Goals.
a). Encourage correct product use, increase customer satisfaction and minimize possible injury from use.
b). Improve ability to defend the company in the event of litigation by developing and substantiating defenses to liability, reducing exposure to liability, for example, by removing grounds to impose punitive damages.
ii. Adopt Product Loss Control Policy and Procedures which include:
1. Requiring product group or divisional officers to develop programs consistent with corporate guidelines.
2. Establishment of a group Claims Defense Committee.
3. As a part of the Research – Design – Development process, conduct formal hazard/failure evaluations on all new products.
4. Publish Quality Control Standards and Procedures for all components, materials, and processes critical to product, service, safety, and reliability.
iii. Product Management Consideration Respecting Limiting Potential Liability Exposure – Develop Checklist to include in Product Readiness Approval Objectives Including Product Design Considerations:
a) Written procedures for the design program, including:
b) Design choices – consideration of alternatives.
c) Specifications – definition of acceptable ranges of variation for each characteristic to assure that all designs are reviewed before they are released to manufacturer.
d) Establish a design review committee.
iv. Marketing
a) Review all published statements about the products including advertising, product listings and catalogues to assure that they do not: mislead users, encourage users to disregard directions and warnings contained in the labeling, or promote unapproved or inappropriate uses.
b) Include provisions in distribution and purchasing agreements so that distributor and/or purchaser will:
(i) complete and return surveys and questionnaires
(ii) notify the company of any product failures or malfunctions