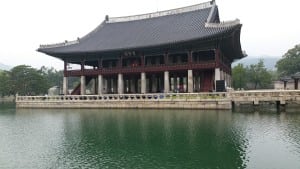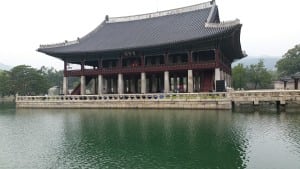 As 2016 winds down, companies need to take a step back and reflect on the major events that have shaped 2016 and will potentially affect their companies for years to come.  Some of the events that have shaped 2016 were highly unanticipated such as Brexit, the rise of Donald Trump, the Chicago Cubs winning the World Series!   In fact, a number of events have had a dramatic impact upon the world  and the world economy.  In some countries, unexpected events have not only had a major impact on the economy or political stability of that country but on companies doing business in the country as well.
In Korea, for instance, a number of events were quite out of the norm- such as (i) the Samsung Galaxy Note 7 issue, (ii) Park Geun-hye's impeachment, (iii) the impact of Brexit on the Korean economy (iv) the KFTC's aggressive behavior, (v) Donald Trump's election as the next US President (vi) the implementation of the Kim Young Ran Act, and of course (vii) the bankruptcy of Hanjin.  These events will have a major impact on Korean business and society as a whole for many years. For the most part, these events could not have been anticipated or accurately forecast a year ago.  They were either unanticipated or are the result of unintended consequences.  All of the events listed above will impact companies doing business in one form or another and in-house counsel and corporate risk managers must be on guard for potential risks caused by these unlikely events.
What risk managers and in-house counsel must consider when contemplating the above mentioned events of course, is how to not only manage the potential risks caused by unforeseen events but how to plan for them.    I am always asked how a company or risk manager is able to identify legal risks that a company faces.  Obviously, many companies face a myriad of legal risks due to the industries they operate in or for that matter, the environment they exist in.  Though risk management in any organization is an evolving process the key to risk identification and risk assessment is to ask the right questions.
A good question to ask oneself when thinking about managing legal risk is to consider what incremental steps can be taken in 2017 to improve risk identification or even risk scoring in your department or business unit.  It doesn't have to be company-wide.  In essence, how can you improve your risk management processes in 2017?  How can you do a better job?
But what you should do is to think about unexpected events.  What is the result of a Black Swan event happening in your industry?  Spend more time reflecting on unanticipated events or events with unintended consequences.  To do this properly, ask yourself a number of questions, such as:
What are the major risks in my department that could or would generate legal liability in 2017 or have a negative impact on my company's brand?
How can I manage the risks?
What unanticipated events could actually happen that might affect my industry or business?
How can I plan for them or manage them?
Do my risk models take such events in consideration?
What happens if my risk models or my risk calculations are wrong?
Once you answer the questions above, think about how these risks are identified?  Maybe you can increase risk identification through the use of risk assessment tools such as employee interviews, focus groups, industry literature, surveys, document reviews, etc.  It is important to understand that the key however is to ask the right questions.  A risk that will or might negatively impact a company's brand is a risk that must be minimized or controlled. But the risks don't always become evident unless the right questions are asked and the right risk management tools are used.
In 2017 make the resolution to focus more on risk management.  Review your Enterprise Risk Management process.  Look at your risk managements systems on a division or department level.  Spend more time thinking about the effects of unanticipated events.  And – Good Luck!