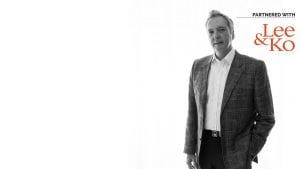 Management of litigation, like management of most business processes, begins with a business plan and a budget. In this case, prior to trial, when a company seeks an appropriate law firm to represent it, it needs an acceptable litigation plan and budget. Law firms many times will try to push back on the request of a budget, claiming legal costs are hard to predict. This, of course, is not the case. Experienced lawyers, whether in the United States, Europe, or Asia, are very familiar with the legal costs in their own geographic region as well as costs and expenses associated with the particular issue, such as patent litigation or class actions. Certain costs may be hard to quantify, such as defense litigation costs (which may depend on how aggressive a plaintiff is in trial), but for the most part, law firms can provide a litigation plan and budget using approximate or ballpark figures.
Effective management of litigation and therefore outside legal spend will depend on a well-prepared litigation plan and budget. This, in turn, depends on the proper identification of potential litigation issues and a plan for potentially adversarial proceedings. Questions that should be asked when discussing the plan and budget with outside counsel include:
Is this matter an actual or potentially adversarial proceeding?
Will this matter result in potential commercial litigation?
Will this matter result in potential regulatory litigation?
Will this matter lead to governmental litigation?
Kinds of Actions
An accurate litigation plan and budget will depend on the nature of the proceeding or legal matter at hand. Such matters can be classified as follows:
Commercial litigation
• Antitrust and trade disputes
• Bankruptcy and creditor actions
• Class actions (product liability, etc.)
• Labor and employment
•
Regulatory proceedings
• Governmental inquiry/informal visit
• Investigations
• Subpoenas
• Government enforcement proceedings
• Administrative tribunals
• Internal corporate investigations
Certain costs will be associated with the nature of the dispute. For instance, commercial litigation costs will be dictated by the cost of discovery, including: depositions, interrogatories, production of documents and things, and physical examinations, etc. Costs involved with regulatory proceedings will involve governmental investigations and internal corporate investigations and perhaps parallel proceedings, criminal as well as civil litigation.
Litigation Management Tools
Litigation management depends upon the in-house legal team or risk manager actively assessing and managing litigation by using an effective litigation management process. The litigation management process should utilize management processes as well as LRM tools.
For a corporation to effectively manage litigation, management needs to understand its role as litigation manager. If it hands over the entire litigation management process to the outside firm representing it, the costs will, of course, substantially increase! The law firm must be managed! The risk manager, corporate manager, or in-house lawyer (General Counsel, etc.) must understand his or her role as a litigation manager. That includes use of management functions and LRM tools.
Management functions
• Effective coordination of legal defense efforts to avoid duplication of costs
• Coordination of use of witness and discovery
• Serve as the central site for all facts, positions, and decisions in legal issues
• Development and implementation of a defense plan
• Internal assessment of facts
• Point of contact for regulators
•
LRM tools
• Litigation budget
• Coordination of documents
• Use of employee interviews
• Insurance
• Use of defense plan
• Early case assessment
• Alternative fees
• Outside billing guidelines
 
Only through the regular use of legal risk management tools can a company or organization effectively control its outside legal spend, especially when dealing with litigation.