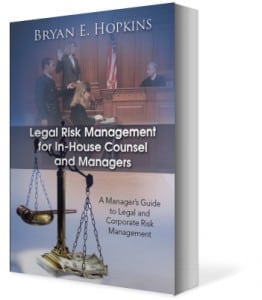 Product liability risk is one of the most serious issues facing manufacturers today.  Failure to mitigate or transfer product liability risk can result in massive law suits (including class actions), investigations, recalls and fines.  Companies that fail to consider product liability risk when manufacturing products may be forced to close their doors if they fail to address the seriousness of product liability litigation, especially in the US.   This is especially true for companies that not only manufacture products but design products as well.  When designing products, manufacturing companies need to be very detailed to avoid product liability litigation in the United States.
Product planning is a very detailed process involving many departments and in some cases divisions of a company.  How a company plans the design and manufacturing of products will dictate its ability to adequately defend itself from product liability law suits and government investigations and potential recalls. It will also determine whether a company can protect itself from class actions as well as determine how the company is able to protect its brand or reputation in case of litigation and media scrutiny.
As part of an overall plan to reduce risks of product liability litigation as well as class actions and government investigations raised by CPSC or FTC concerns, I recommend manufacturing companies develop a detailed design risk program or "DRP." Such processes can minimize, reduce, or prevent liability when claims are brought and is part of a good legal risk manaagement (LRM)  program. A checklist should be developed to cover such design risk issues. Checklists are another handy tool to use when looking at processes and procedures to minimize legal liability.  I am a big fan of checklists as checklists can streamline the risk management process if used wisely.
Product planning and design process considerations should normally include the following basic processes:
Written procedures for the design program, should include:

Design choices—consideration of alternative designs
Specifications—definition of specifications used in designing the product
Establishment of a design review committee

Establishment of written procedures for the development of specifications, which verify that specifications are accurately reflected in the designs.
Establishment of procedures for construction and testing and prototypes.
During the design: Evaluation and consideration of:

Determine types of people likely to be exposed to the product, consider unique risks to these groups
Tailor labeling and develop safety features to address the unique risks to the intended users
Risks of intended use—test and evaluate to determine what risks are presented if the product is used as intended; reduce these risks through design changes, safety features, and/or labeling .
Of course many more items can be added to the DRP checklist to cover manufacturing concerns and new product development concerns including specifications for new product testing.   However, the above mentioned processes should be implemented at a minimum as part of your LRM process.. Remember, the number of companies forced into bankruptcy due to product liability litigation in the US are legion.  Don't take product liability risks for granted.