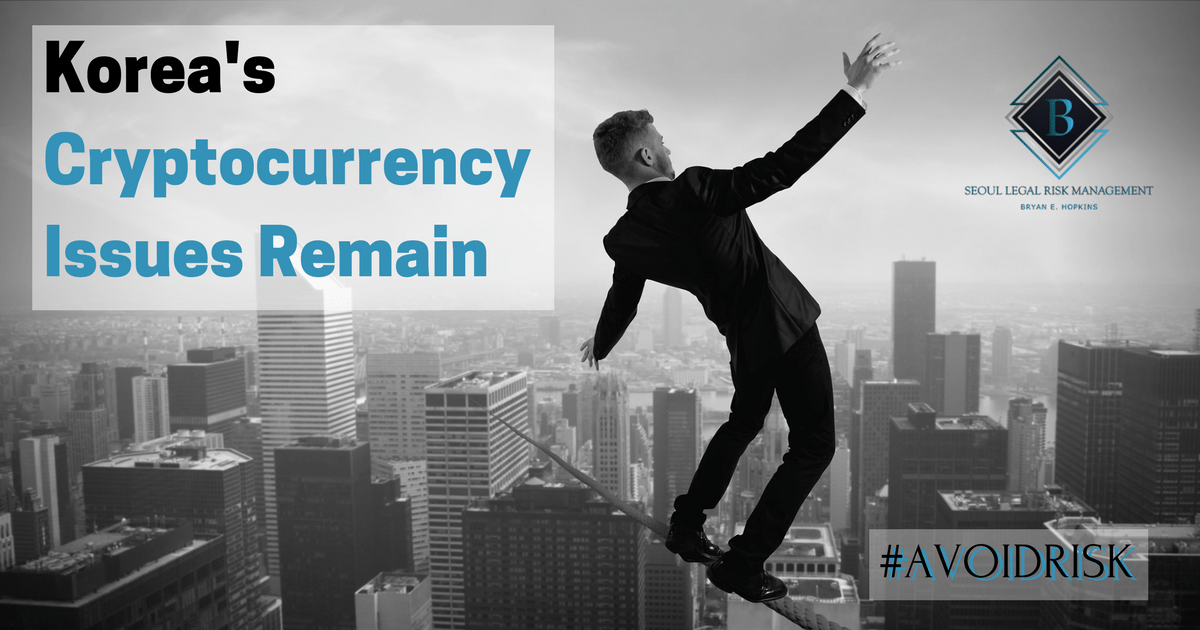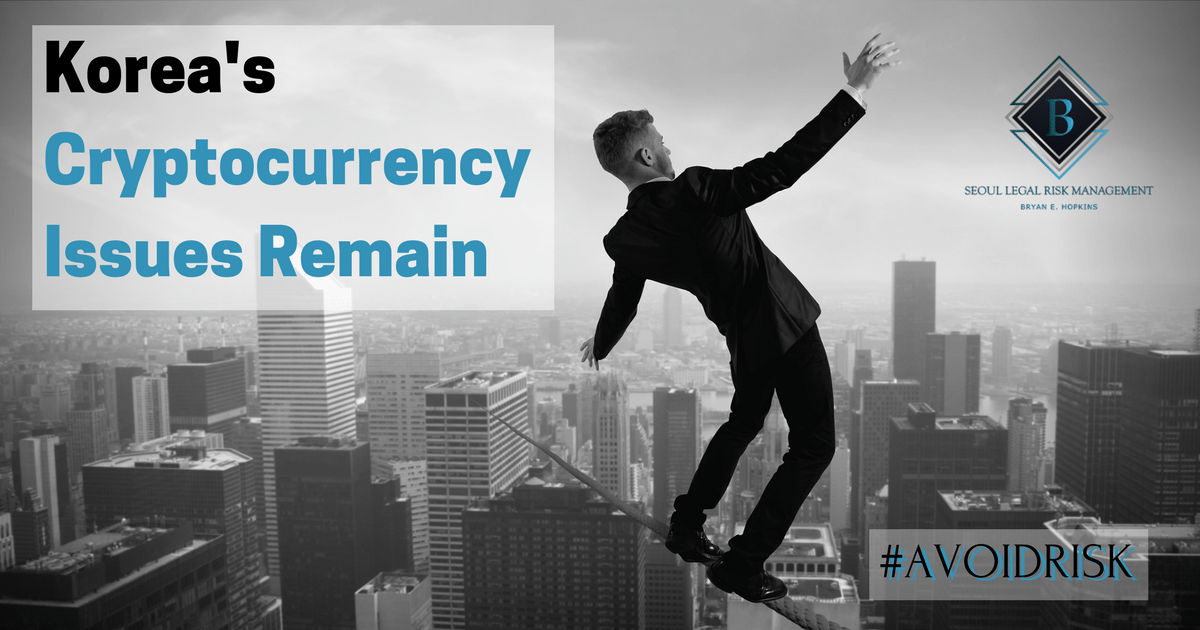 Though Korea's fascination with cryptocurrencies continues, it remains to be seen whether the latest proposal will put a damper on cryptocurrency exchanges.  Recently, regulators announced policies to rein in the trading of cryptocurrencies over concerns that cryptocurrencies have been ballooning into a bubble. Sale of crypto-currencies in Korea through the exchanges increased by more than 88-fold in 2017.
Because of Korean regulators announcing policies to clamp down on the unregulated use and sale of cryptocurrency, over 20 cryptocurrency exchanges in Korea agreed to self-regulatory measures to create a secure crypto-currency market and comply with regulators' demands.   However, Korea's cryptocurrency exchanges still face issues as Korea's banks remain reluctant to issue virtual accounts to many small and medium exchanges once the real-name system was implemented. Korea's main banks prefer to deal with the top 4 cryptocurrency exchanges instead.
Korea's cryptocurrency environment still remains cloudy as the Korean government has not decided how to regulate it.  Korean regulators, have recently backtracked on the original threat to ban cryptocurrency trading and now support it to a certain extent. However, it remains to be seen  what regulations are finally implemented. One of the most active countries in the cryptocurrency space with over 3 Million citizens trading cryptocurrency on a regular basis,  Korea suddenly turned an about face recently and announced regulations on the use of crypto currency and also blocked some individuals from trading. As of this writing, non-Korean citizens are not allowed to open cryptocurrency accounts under the real-name system in Korea.