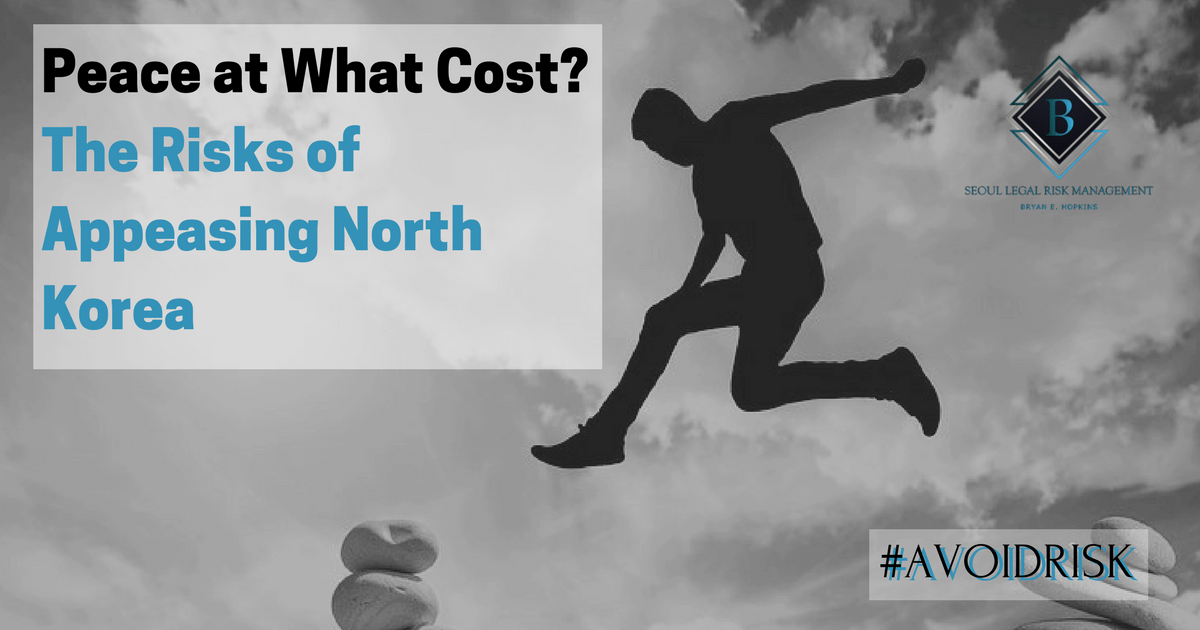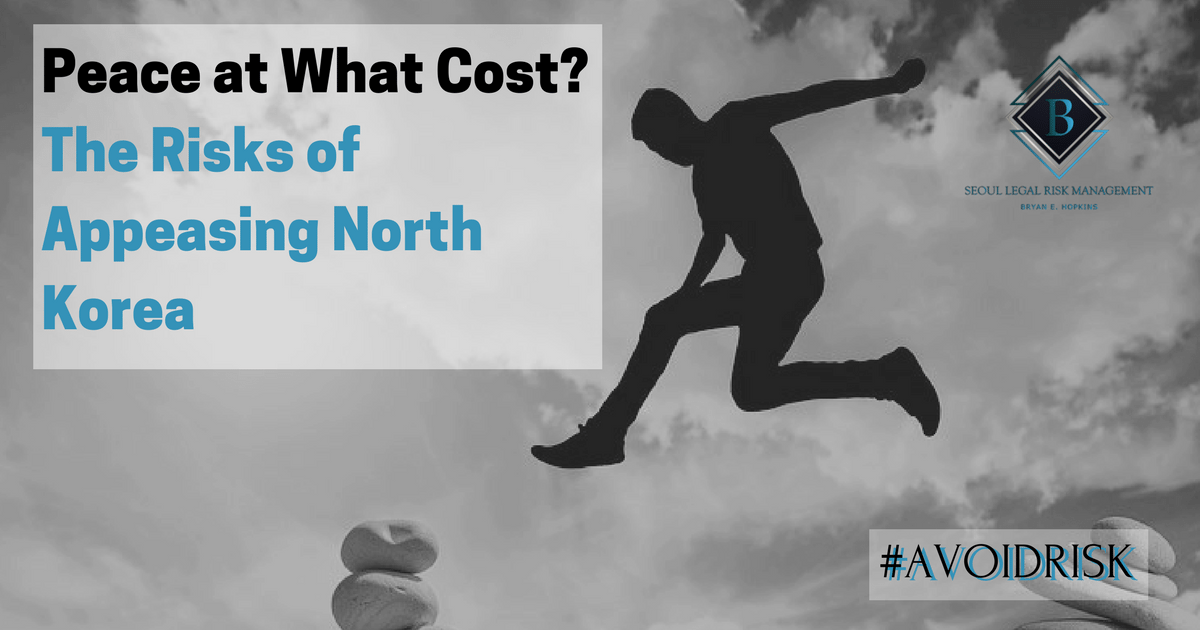 There are many kinds of risks facing companies on a daily basis.  Geo-political risk is definitely one of them and it is a major risk that companies and countries alike must navigate.
The geo-political risks in greater Asia have long been overshadowed by the risks facing us here on the Korean peninsula.  Ever since the end of the Korean War, South Korea has faced an enemy to the north whose sole purpose was the unification of the Korean peninsula under the aegis of North Korea. After the inter-Korean summit between Moon Jae In and Kim Jung Un, in which North and South Korea pledged an end to hostilities and to push for denuclearization, the risks on the Korean peninsula have abated, right? Perhaps not.
President Moon Jae In has long called for peace on the peninsula.  But at what cost? Does this peace include the US leaving the peninsula?  What does denuclearization really mean? North Korea has in the past claimed that it will only give up its nuclear weapons if  the US leaves the Korean peninsula
It appears that the US and Japan's hard line against North Korea may have resulted in Kim Jung Un and Moon Jae In's inter-Korean summit, but the summit has also resulted in differing state goals for South Korea and the US.  It is highly possible that North Korea has achieved its goal of driving a wedge between the US and South Korean, something that it has long wanted to do. So where does this leave us?
Some may remember the "Peace for Our Time" by Neville Chamberlain speech prior to WWII.  Are we facing another "peace in our time" moment? Or are all the parties sincerely trying to solve the geopolitical risks in the region?